Community Engagement Through Collective Learning
Do Better as a Social Professional.
Welcome to The Do Better Collective — a community of like-minded, forward-thinking behavior analysts and professionals, all dedicated and passionate about improving, progressing and, of course, DOING BETTER in the field of ABA Therapy.
April 14th, 2023 to April 17th, 2023
The curriculum's culmination at an un-conference of sorts…a retreat where we do things differently…where you can focus on doing better for yourself so you can do better for your clients.
At an upscale summer camp in the Pocono Mountains of Pennsylvania, exclusively ours for 4 days, we'll gather curious and compassionate behavior analysts for a wildly FUN combination of industry innovation and expert-led education on developing as holistic humans. 
*For every dollar you spend on courses you get 1 point. 100 points = $10. You can use your points on any course on our site.
8 Hour Required Supervision 2.0
This course meets the requirements for the 8 hour supervision training 2.0 required by the Behavior Analyst Certification Board. This training program is based on the BACB® Supervisor Training Curriculum Outline (2.0) but is offered independent of the BACB®.
view details…
Let other professionals know!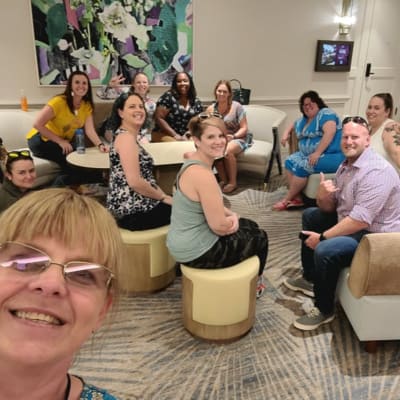 S3: E1 In this episode, Joe and Megan took advantage of the annual FABA conference to talk to Do Better Podcast listeners about what Do …