Buy anything at the Do Better Collective Shop and receive a 30% off coupon code for Trail Blazers membership ($90 value)
Coupon code valid May 28th to 31st, 2021
Community Engagement Through Collective Learning
Do Better as a Social Professional.
Welcome to The Do Better Collective — a community of like-minded, forward-thinking behavior analysts and professionals, all dedicated and passionate about improving, progressing and, of course, DOING BETTER in the field of ABA Therapy.
Current membership registration closes on Sept 30th...
Membership registration is currently closed. Interested in joining? Click here to receive an email invite when the next membership window opens.
Connected Trail Blazer Coaching
Starting the week of Oct 3rd, on Sundays & Mondays through December
How can we do better for others without learning to do better for ourselves? Join Kate and your fellow Trail Blazers for a guided and supported journey of mindfulness, self-compassion, self-care all in the service of our shared value of doing better. Sessions are offered LIVE ONLY! Members can access resources shared within each session in the Collective at any time.
Introduction to Precision Teaching - Summer 2021 Cohort
Starting the week of July 11th, on Mondays & Thursdays at 8pm EST, for 7 weeks
This 7-week cohort will walk you through all of the basics of Precision Teaching and it's critical elements. Cohort members will attend live training sessions, collaborate during open Office Hours, and participate in activities that will encourage the practical application of Precision Teaching principles and techniques.
We (50 of us!) are bunking up in the Pocono Mountains of Pennsylvania at Lake Bryn Mawr Camp . Join us in dedicating a long weekend to flipping the script, playing harder than we work, to become stronger leaders in our industry, together. Only 10 seats available!
*For every dollar you spend on courses you get 1 point. 100 points = $10. You can use your points on any course on our site.
Skills, Strategies & Hacks...to Help You Live Your Best Practitioner Life
Trailblazers = 20% off. Oh hey BCBA! New to the field (or a seasoned BCBA who wants to stay nimble) and want to obtain more skills that will help you slay as a practitioner AND maintain your sanity? Then this conference is for YOU!
8 Hour Required Supervision 2.0
9.5 Learning Type II BACB® CEUs
This course meets the requirements for the 8 hour supervision training 2.0 required by the Behavior Analyst Certification Board. This training program is based on the BACB® Supervisor Training Curriculum Outline (2.0) but is offered independent of the BACB®.
view details…
Let other professionals know!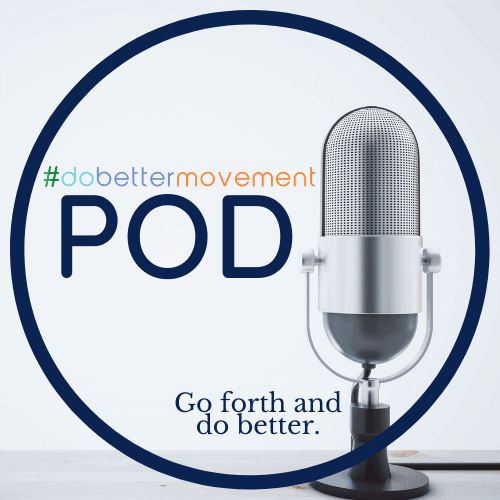 S2 E10 – On this episode of the #dobetter podcast, Joe and Megan discuss what the phrase "Active Engagement" means to them. This episode is …