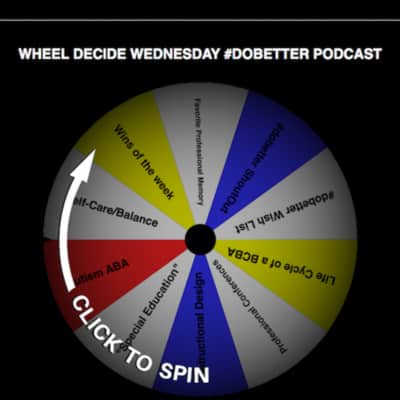 Wheel Decide Wednesday
Wheel Decide Wednesday: A special feature of the #dobetter podcast. What topic will Dr. Megan Miller and Joe Smith discuss today? Tune in to find out!
Join us on Facebook Live on the Do Better Pod page
Influencers and Trailblazers have exclusive access to join us directly on Zoom and become part of the conversation. Login to your account to access Zoom Links here.