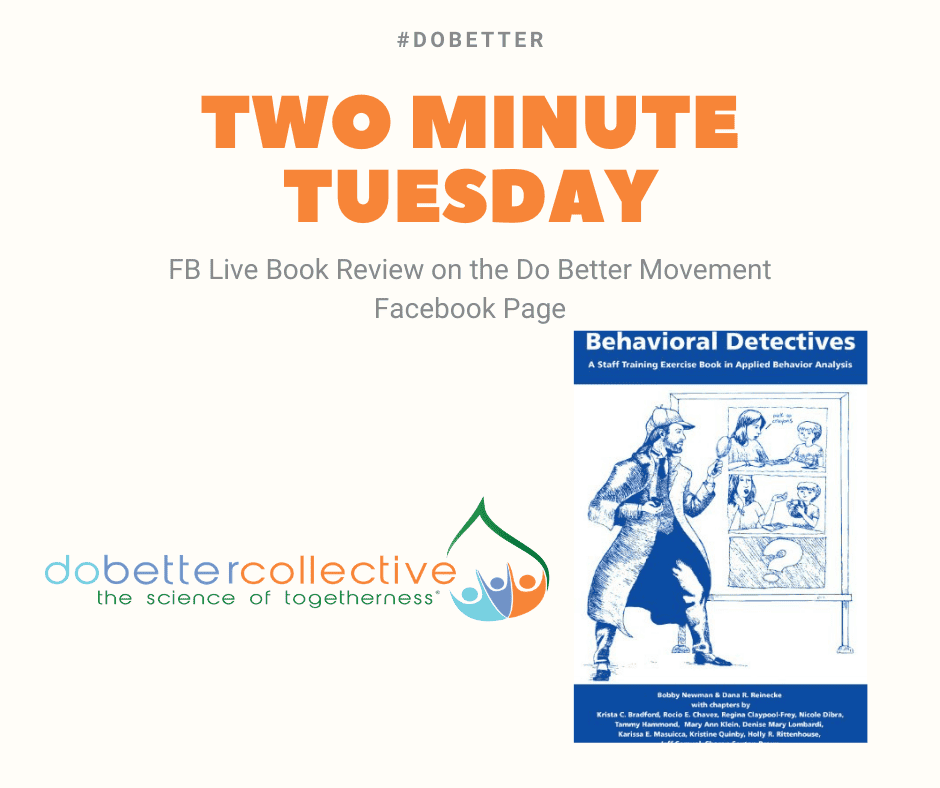 Two Minute Tuesdays
Join us for Two Minute Tuesdays at 5pm Eastern where Dr. Megan Miller provides a brief overview of a book from our book list.
Join us Live on The DoBetter Movement Facebook Page
Influencers and Trailblazers login to your account to join the conversation live on Zoom! Access Zoom Links Here.