How can we do better for others without learning to do better for ourselves? Join Kate and your fellow Trail Blazers for a guided and supported journey of mindfulness, self-compassion, self-care all in the service of our shared value of doing better. Sessions are offered LIVE ONLY! Members can access resources shared within each session in the Collective at any time.
Glean Sessions on one Sunday each month at 6pm EST: In these sessions, Kate will provide various tools, practices, and explorations to focus on throughout the month. Trailblazers are invited to show up open and willing and also to take what resonates with them.
Gather Sessions Subsequent Mondays at 9am EST: Our weekly Monday morning sessions will allow space for Trailblazers to gather and share their experiences with the tools, practices, and explorations. This will be an opportunity to ask questions, to hone skills, to share where stuck, and to celebrate small victories along the journey.
Monthly Themes and Session Dates Times
October: Mindfulness + Meditation
Glean Session Sunday October 3rd from 6-7pm EST
Gather Session #1 Monday October 11th from 9a-10a EST
Gather Session #2 Monday October 18th from 9a-10a EST
Gather Session #3 Monday October 25th from 9a-10a EST
November: Self-Love + Self-Compassion
Glean Session Sunday November 7th from 6-7pm EST
Gather Session #1 Monday November 15th from 9a-10a EST
Gather Session #2 Monday November 22nd from 9a-10a EST
Gather Session #3 Monday November 29th from 9a-10a EST
December: Self-Care + Values
Glean Session Sunday December 5th from 6-7pm EST
Gather Session #1 Monday December 13th from 9a-10a EST
Gather Session #2 Monday December 20th from 9a-10a EST
Gather Session #3 Monday December 27th from 9a-10a EST
*Please note in order to protect the privacy of our members, these sessions are not recorded. Members can still access the resources shared by Kate within the Collective and are encouraged to attend as many live sessions as they can. You do not need to attend the Glean sessions in order to attend the Gather sessions. We recognize that schedules may not allow all members to be present for all sessions.
---
About Kate Nasuti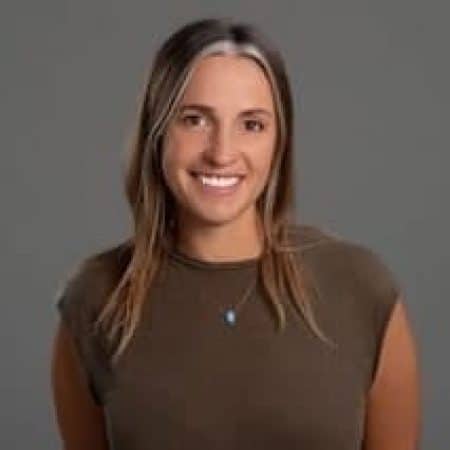 Kate Nasuti, MS, BCBA
Kate has dedicated 20 years of her life to serving others. Starting as a paraprofessional, then becoming a teacher, a group home manager, an early interventionist, an ABA therapist, a BCBA, and clinical director. It took almost half of those 20 years for Kate to figure out that if she wanted to be able to care for and help others, she needed to learn how to better care for and help herself. She tirelessly sought out healing practices alongside her journey of developing professionally. It was through years of yoga, and eventually becoming a certified yoga instructor, that Kate learned gentleness with her body and a tool for quieting the mind. The study of Buddhism taught her the power of mindfulness, meditation, and becoming the observant witness. Becoming a Level 1 Reiki master and participating in spiritual healing and programs gave Kate additional ways to connect with a power greater than herself and tap into her intuition. Through Acceptance Commitment Therapy, Kate learned to use her language to break the patterns of unhelpful behaviors that were keeping her from accessing meaningful things in her life.
Kate has combined all of these modalities to offer a way for others to access the same type of healing she created for herself. She uses her education, training, wisdom, and personal experience to create a safe and nurturing context for her clients to identify where they are stuck and to provide them with the tools they can use to get unstuck. With a loving heart, a command over language, and a sense of humor, she will help them move closer and closer towards a values-driven life. As a guide in this human experience, Kate walks alongside her clients, celebrating them as they overcome challenges, big or small, and encouraging them to have grace and get back up when they fall down.
She is thrilled to be offering this approach to the Do Better Community with Connected Trailblazer Coaching. As a BCBA®* and Clinic Director, her most treasured part of the role was mentoring other clinicians, and it is something that she misses very much now that her focus has pivoted to coaching parents and non-ABA professionals. In the container of the Do Better Community, she can share her own experience and perspective on how to navigate the challenges of doing better for ourselves while doing better for others.
*The content covered in this self-development offering are not behavior analytic in nature and are not covered by the BACB® credential.